I use the pinebook pro from an SDcard.
I wanted to install an operating system on emmc via manjaro-arm-installer.
After installation, after rebooting without SDcard, I saw the U-boot welcome screen, which I had never seen before.
I get to the login screen, it shows wrong time, and a few seconds later the screen freezes and the computer shuts down.
I must then press the power button for 20 seconds, then press the power button again to restart it.
When the usual SD card is inserted, uboot results in a minimal prompt, without booting the OS.
USB stick doesn't work neither.
Perhaps the installation on emmc went wrong, and it no longer wants to boot from the SD card normally?
NOTA: SD card is OK, I don't erase it during the installation.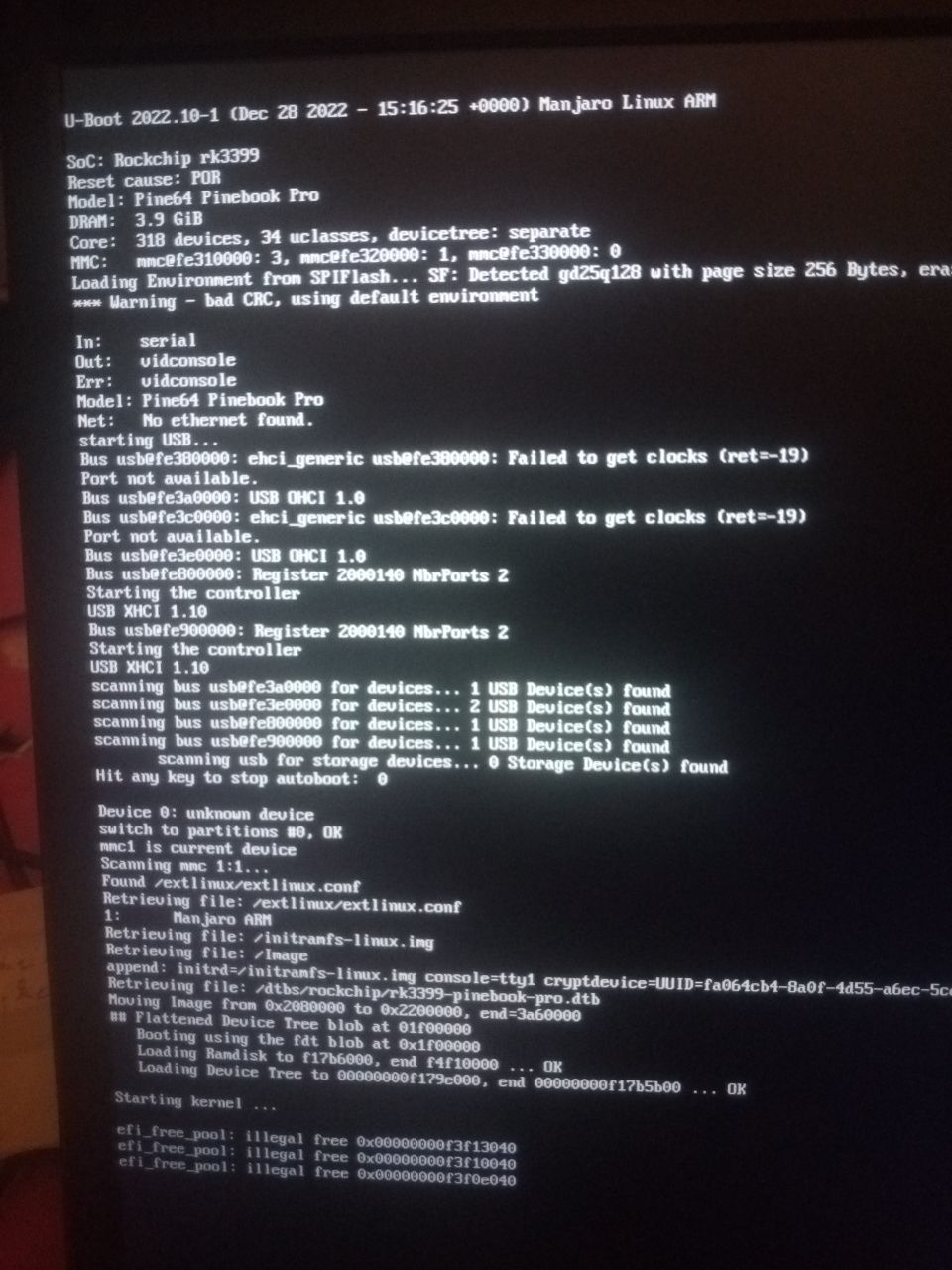 Pinebook Pro, standard config (Manjaro)