09-06-2016, 10:30 PM (This post was last modified: 09-06-2016, 10:45 PM by UnixOutlaw.)
Apropos having issues with the "published" so far diagrams - I did up my own "dummies" board layout diagram...
Here's a PNG (large file) :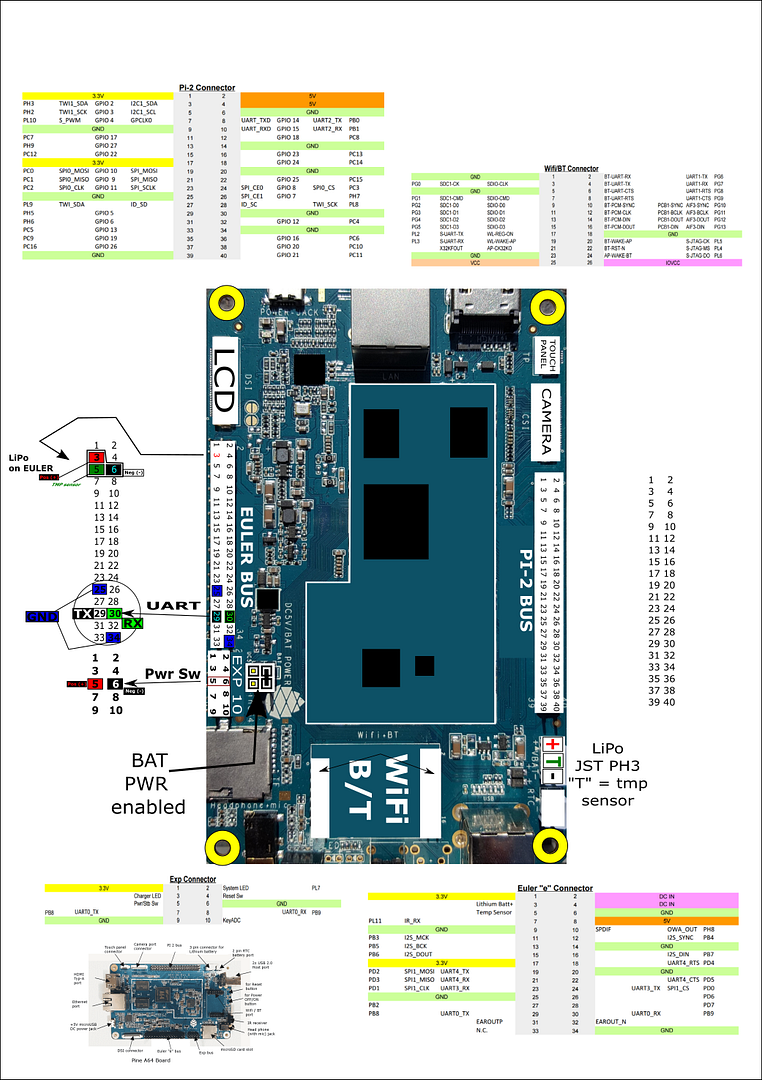 Attached is the SVG I created the above from (using Inkscape on both Windows and Linux)...
If anyone wants to edit it - feel free...   I will update perhaps in time if I need more functionality - but so far all I need is PWR switch on EXP, UART on EULER, and BATT on EULER...   So I may not document the PI-2 Bus 'cause so far I've no need of any of those pins...
Mmmm - I've tried attaching the SVG file but it won't post...   Anyone wants it - PM me or something...
---
Ahhh...  The SVG is over 3Mb....
----
Attempt 3 - saved another version with the bitmaps removed (except for the screen grabs of the pinout tables) :
---
What gives?  LAYOUTY.SVG is only 385 kb - still won't upload...  I give up...