Hi All
Has anyone successfully converted the STP files available for the Playbox case
https://www.pine64.com/downloads
(top of page) to STL?
I've tried with 3DSMax by removing each item until I'm left with one bit and then exporting that to STL. I have someone over at 3Dhubs.com attempting to print it but he reckons he needs to split the case...? Maybe because the images aren't laid flat?
I'm no expert with 3DMax not with 3D printers, perhaps someone could look at those files and create a working STL set until we receive our paid for cases?
[img]<a href=[/img]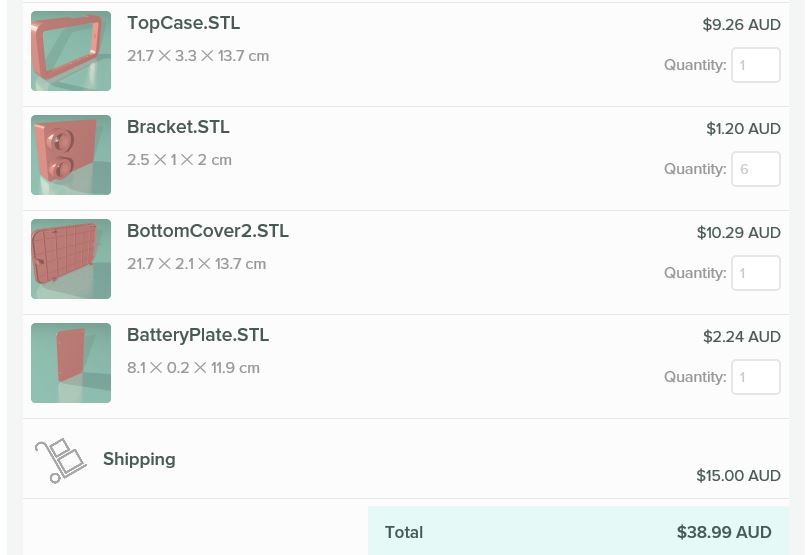 " />