Hi,
I'm running into difficulty getting main camera autofocus running.  I've taken the following steps:
Replaced my Braveheart motherboard with a new 3GiB motherboard.

Replaced my camera module with a new one.

Installed the latest Mobian weekly (2022-01-02).

Upgraded all the things (

sudo apt-get upgrade -y

).

Started Megapixels, and tapped the screen to trigger autofocus.

At this point the focus jumps around a bit (looks like autofocus starting to work as it does on other devices), but it never manages to properly focus on anything more than a few centimeters from the lens.  During this, the following is logged in
dmesg
:
Code:
[ 7895.103889] ov5640 3-004c: uploaded firmware didn't start, got to 0x7f, retrying...
[ 7895.423877] ov5640 3-004c: uploaded firmware didn't start, got to 0x7f
[ 7895.430507] ov5640 3-004c: ov5640_set_ctrl_focus: no autofocus firmware loaded
[ 7899.123759] ov5640 3-004c: firmware upload success
[ 7899.129210] ov5640 3-004c: fw started after 0 ms
The camera works just fine when I "focus" it by physically moving it close to an object: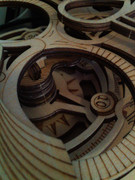 ... but if I try to take a photo of anything more than a few centimeters away, it completely fails to focus: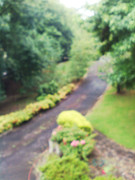 Any help would be greatly appreciated, as this is the final hurdle for me to adopt a PinePhone as my daily driver