07-09-2020, 02:41 PM (This post was last modified: 07-20-2020, 02:43 PM by clusterDude.)
I did run the NPB3.4.1-MZ Benchmark on my cluster of 7 compute modules. Here are the results for SP-MZ Class=B: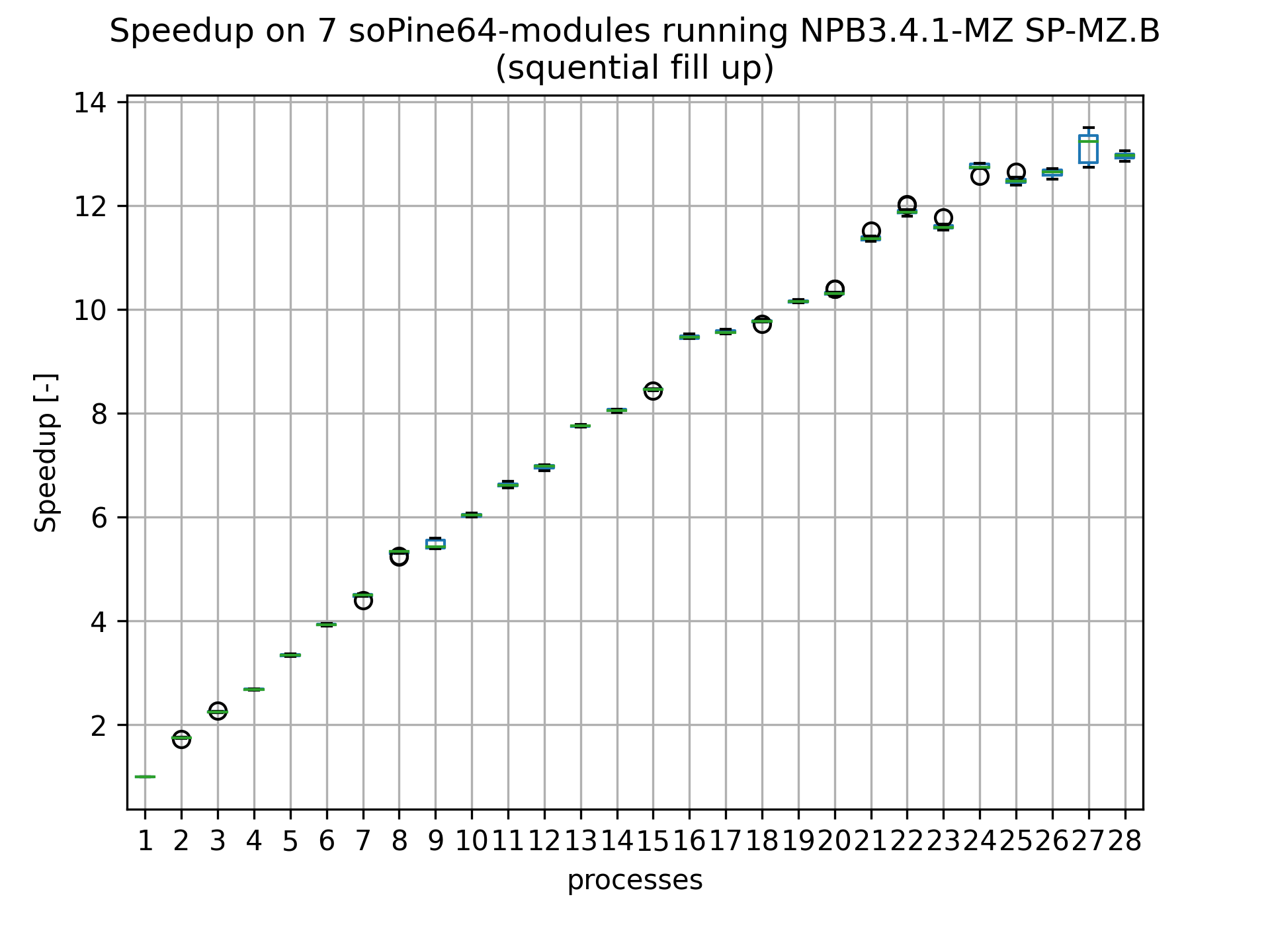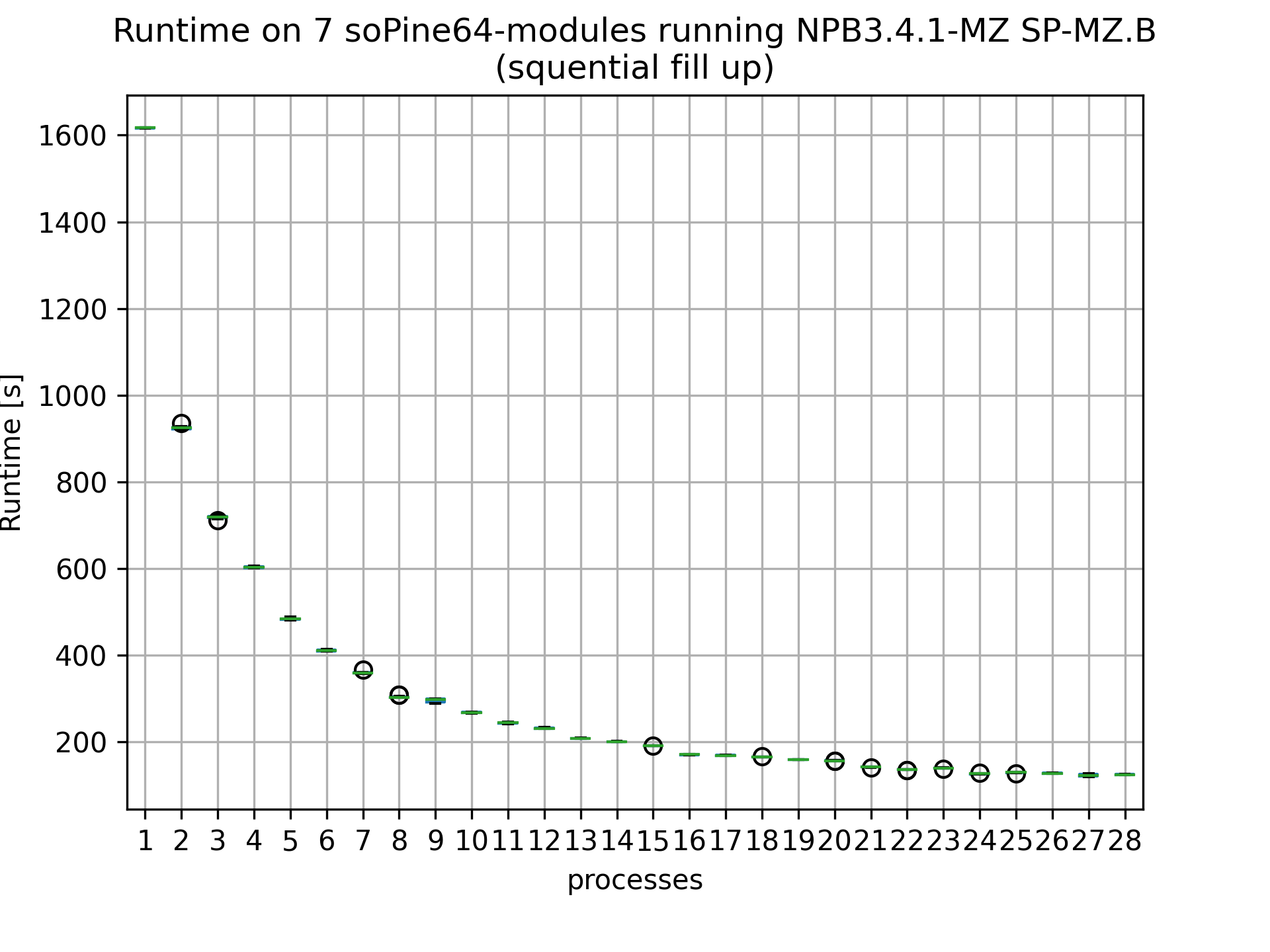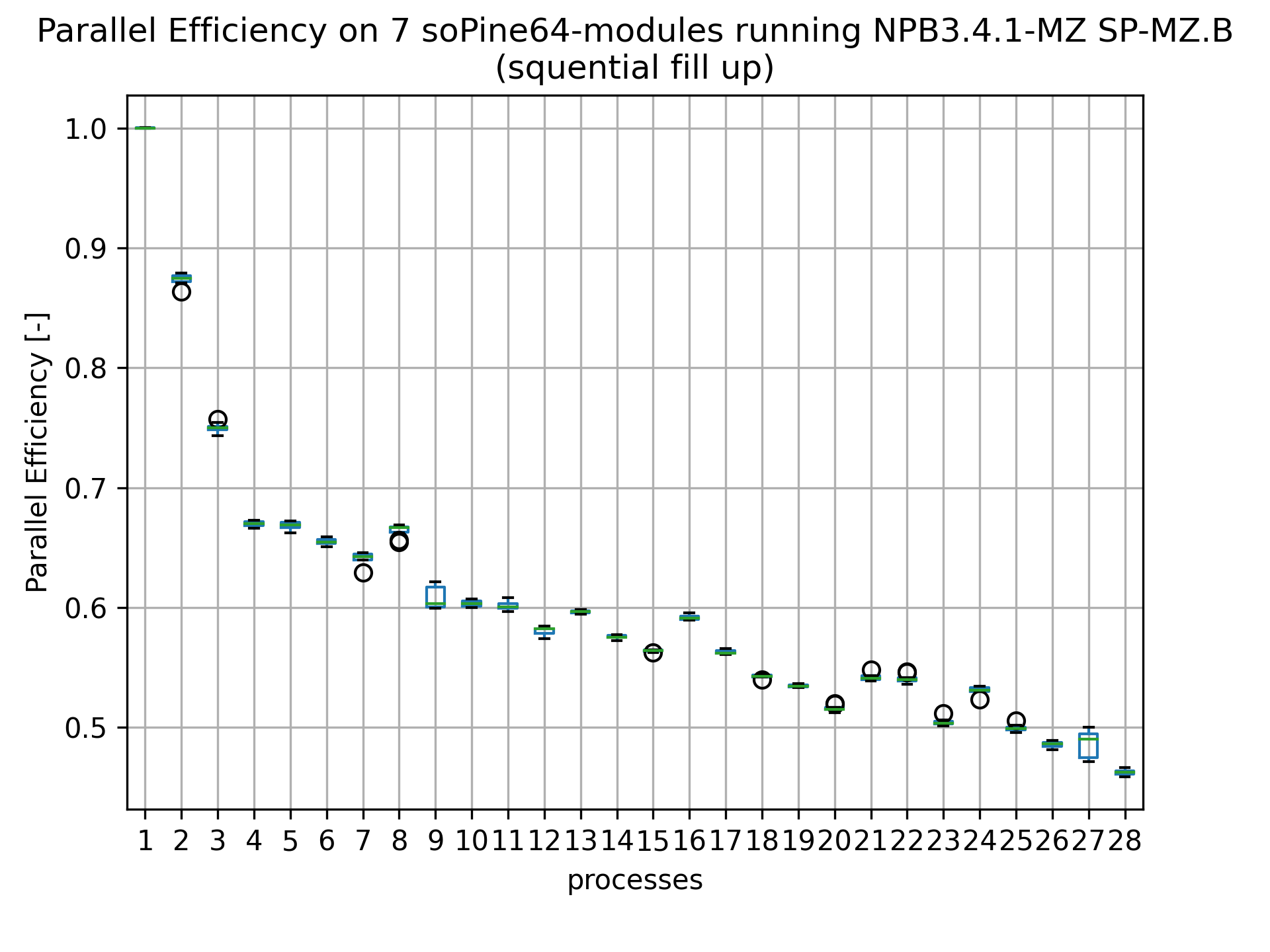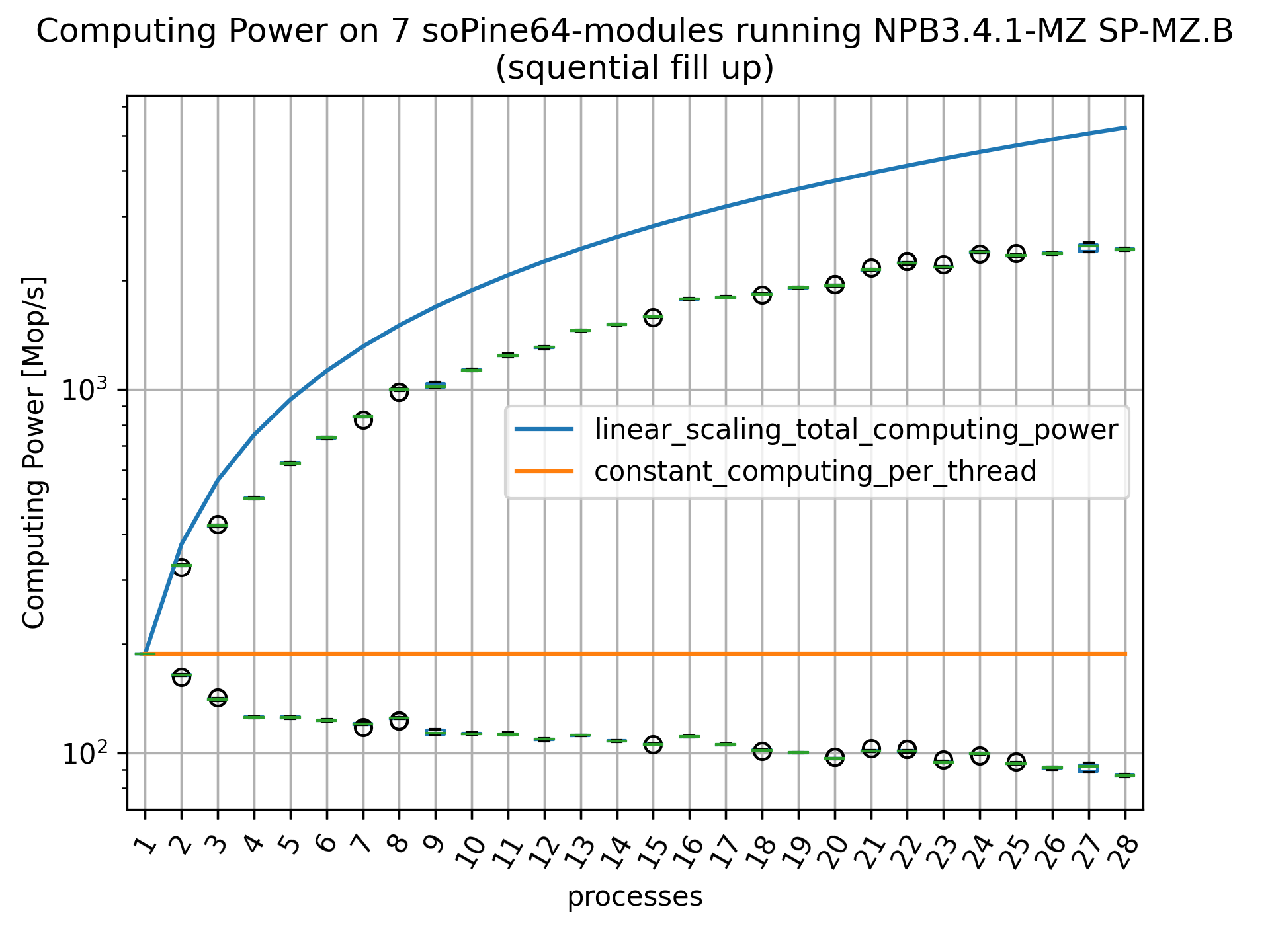 For comparison:
My Intel Core-i5 5300U needs 72 seconds on two cores to complete the benchmark.
I plan on doing some more benchmarks, let me know what you think!