08-05-2017, 08:25 AM
Hello! So I noticed that my Pinebook's case seemed very flexible, and that when I flexed the bottom case like an arched bridge, the spacebar + modifier keys on my Pinebook's crappy keyboard suddenly started working very well. 
My hunch is that the bottom case just isn't as stiff as expected, and that the extra slop is making the keys "bottom out" before they register a keypress. (The lipo pack is also not stiff and has a "hinge" in the middle that lets the whole machine bend/flex quite a bit.)
So here's my hacky fix: add something to stiffen it!
I had a bunch of 3mm (nominal; actual ~ 3.5mm) plywood scraps around, and put a few of them on top of the lipo module. 
You could use anything that is stiff when bent along its long axis. There's more room than you'd think. 
Try not to put anything behind the trackpad, or it will impede the press-to-click. (I'd love to impede the scroll-to-zoom, but that's another story...)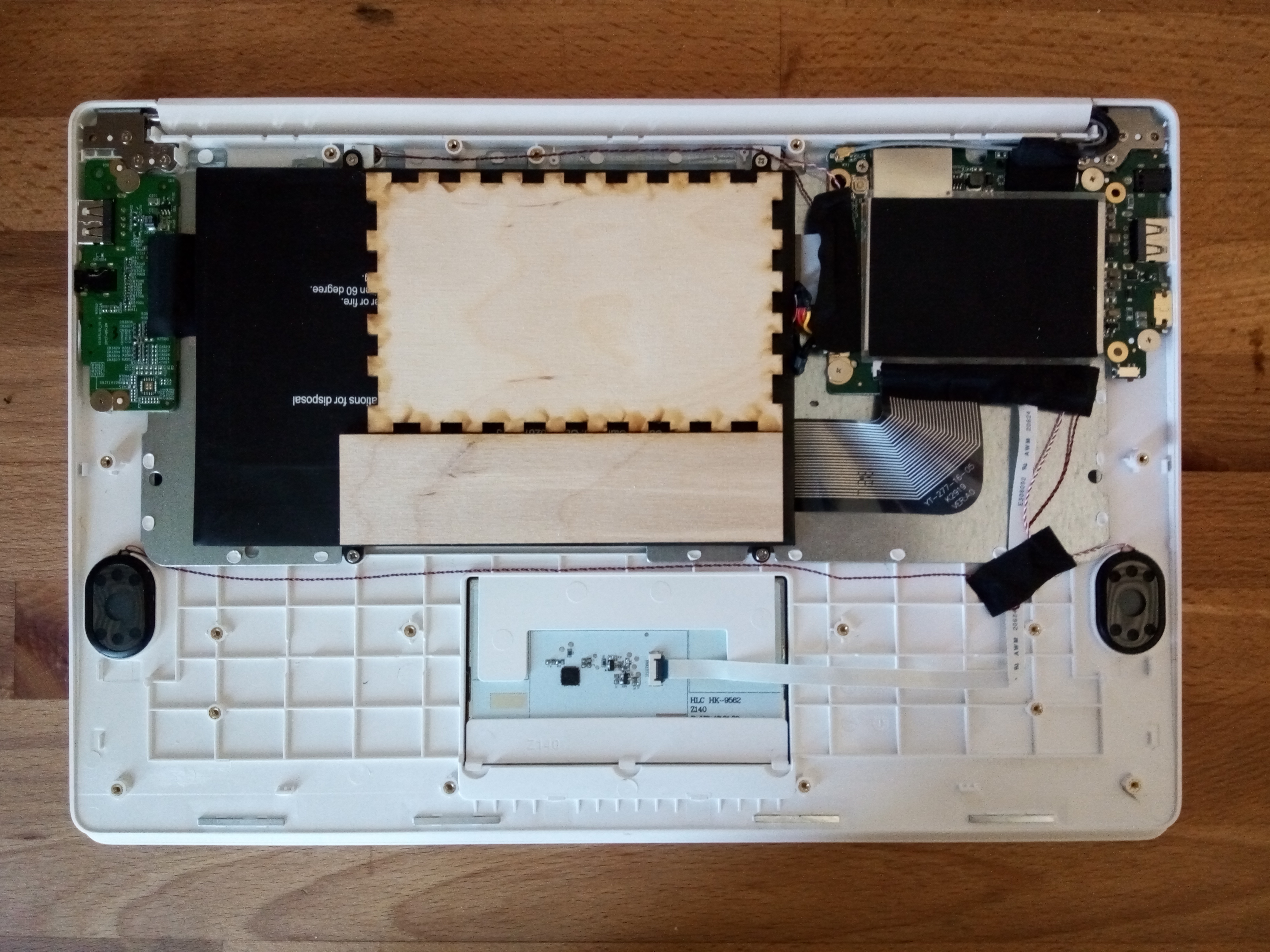 Before, my left modifier keys (including Shift and Ctrl, grr) were just terrible. Like I had to mash them so hard that I could barely hit the other key I was trying to modify. And the spacebar only worked if I hit it dead in the center, hard. Now these keys work normally, with the minor exception of the spacebar missing a keypress at the extreme ends now and then.
The laptop sits slightly less evenly on a flat surface. Not bad. Just rocks a tiny bit. I mostly use it on my lap, so this isn't a concern for me. It looks ever so slightly bulgier in person, but it's more subtle than you might think for a laptop with a piece of wood inside it.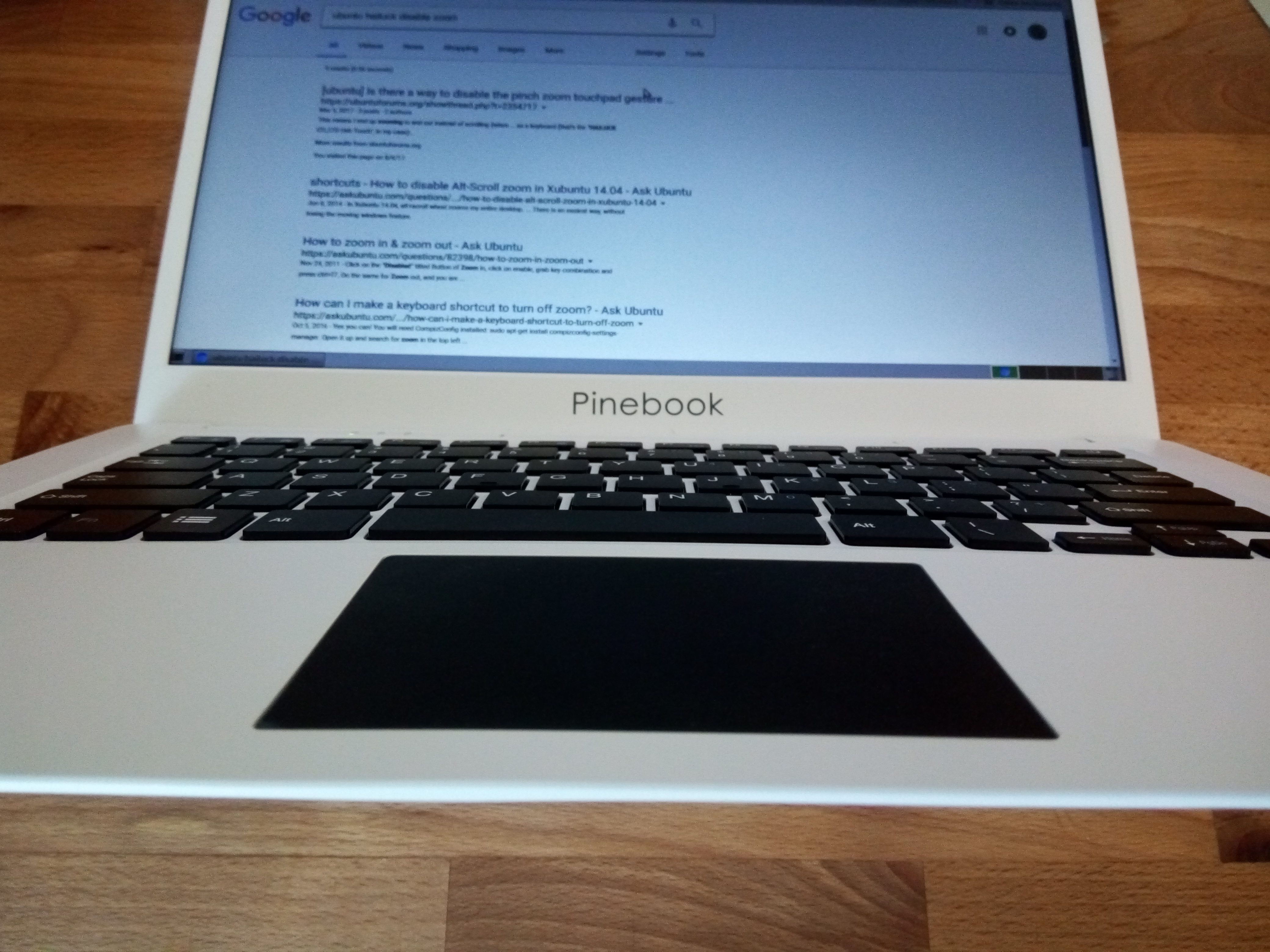 Looking forward to someone telling me this is a terrible idea

 but for me it is working well! Hope this helps you too.