07-10-2020, 02:38 PM (This post was last modified: 07-15-2020, 07:12 AM by emud. Edit Reason: Images broken )
I just received my Pine A64 LTS V1.2 board, 7" LCD TOUCH SCREEN PANEL, and playbox enclosure.
I flashed an sd card with Linux Armbian Focal:
https://dl.armbian.com/pine64so/Focal_current
If the LCD is connected via the DSI port, the boot freezes during UBoot: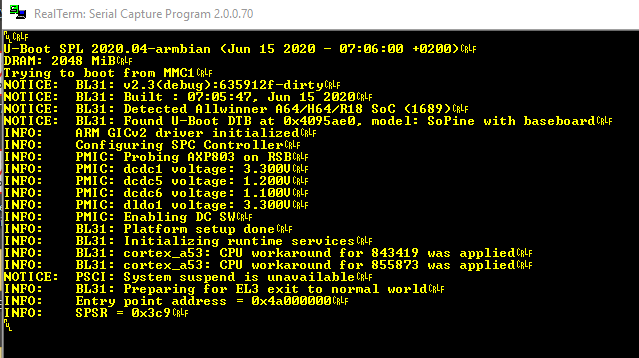 If I disconnect the LCD from the DSI connector, we get past that part immediately: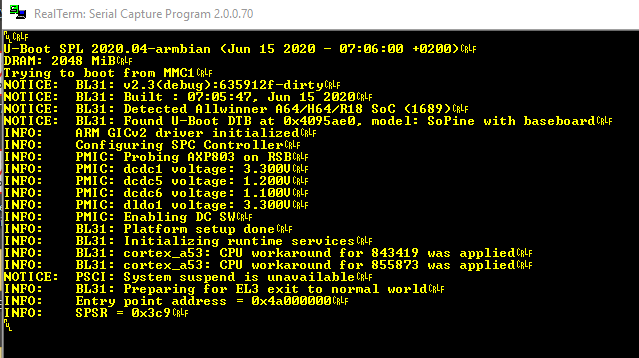 and it eventually brings us to the login prompt.
I tried re-seating the LCD connector. What am I missing here?
Cheers!