03-04-2020, 11:21 AM (This post was last modified: 03-04-2020, 11:30 AM by azymohliad.)
Hi all. There are many Pine64 rooms on Matrix and each uses different thumbnail (some use just a Pine64 logo on different backgrounds, some use product images). IMHO, the lack of unified style for them somewhat prevents the feeling that they belong to one organization. So I tried to make some thumbnails: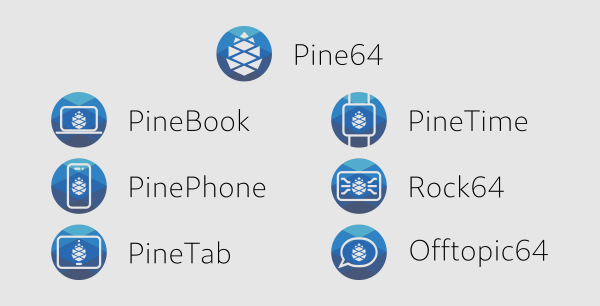 Downscaled Pine64 logo there might look unclear in Matrix clients because of the very small size, so here is another version without them (hopefully background pattern makes it visually identifiable as Pine64):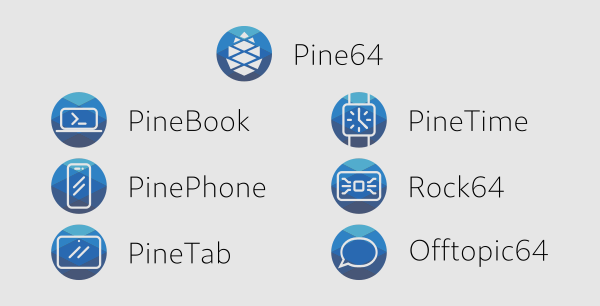 If people here (including Matrix rooms admins) like the idea, I can send SVGs and PNGs of the needed size or improve what's needed. Any suggestions are welcome. Also, if I forgot any room, please tell me.
Btw, I didn't find Pine64 logo in vector format, so I converted it from raster one and it might be inaccurate, if anybody can help me to find it in vector, I'll replace it. Plus, I removed pine's tail from the logo, sorry, I was just experimenting with it's look when downscaled, I'll bring it back if needed)