The Quartz64 comes with an SPDIF output pin, so I've decided to make a little adapter board that converts this to TOSLink. With it, you can connect the Quartz64 up to your optical audio equipment. The board's design is open hardware, you can find the KiCAD files on GitHub:
https://github.com/CounterPillow/quartz64-toslink-hat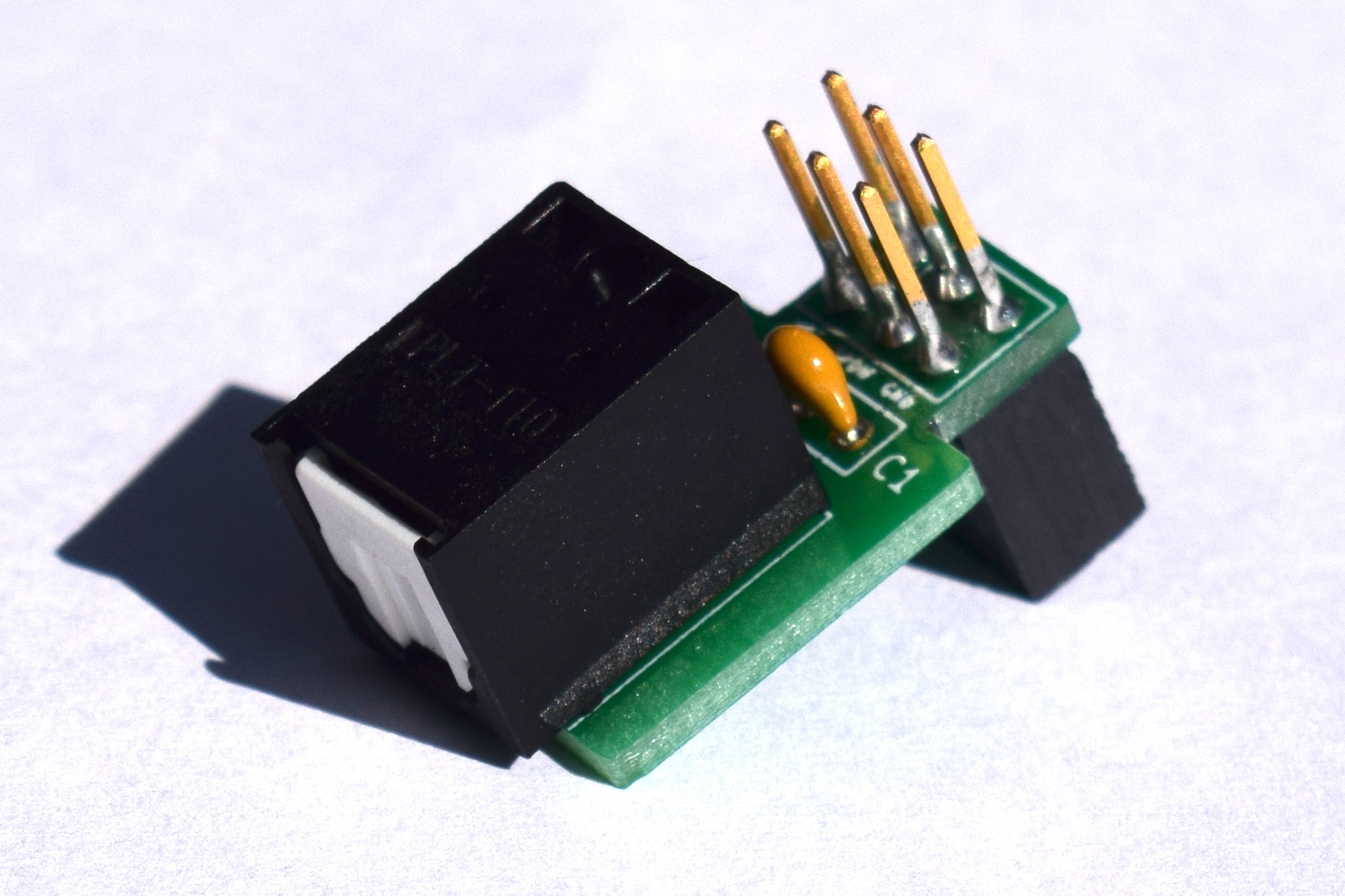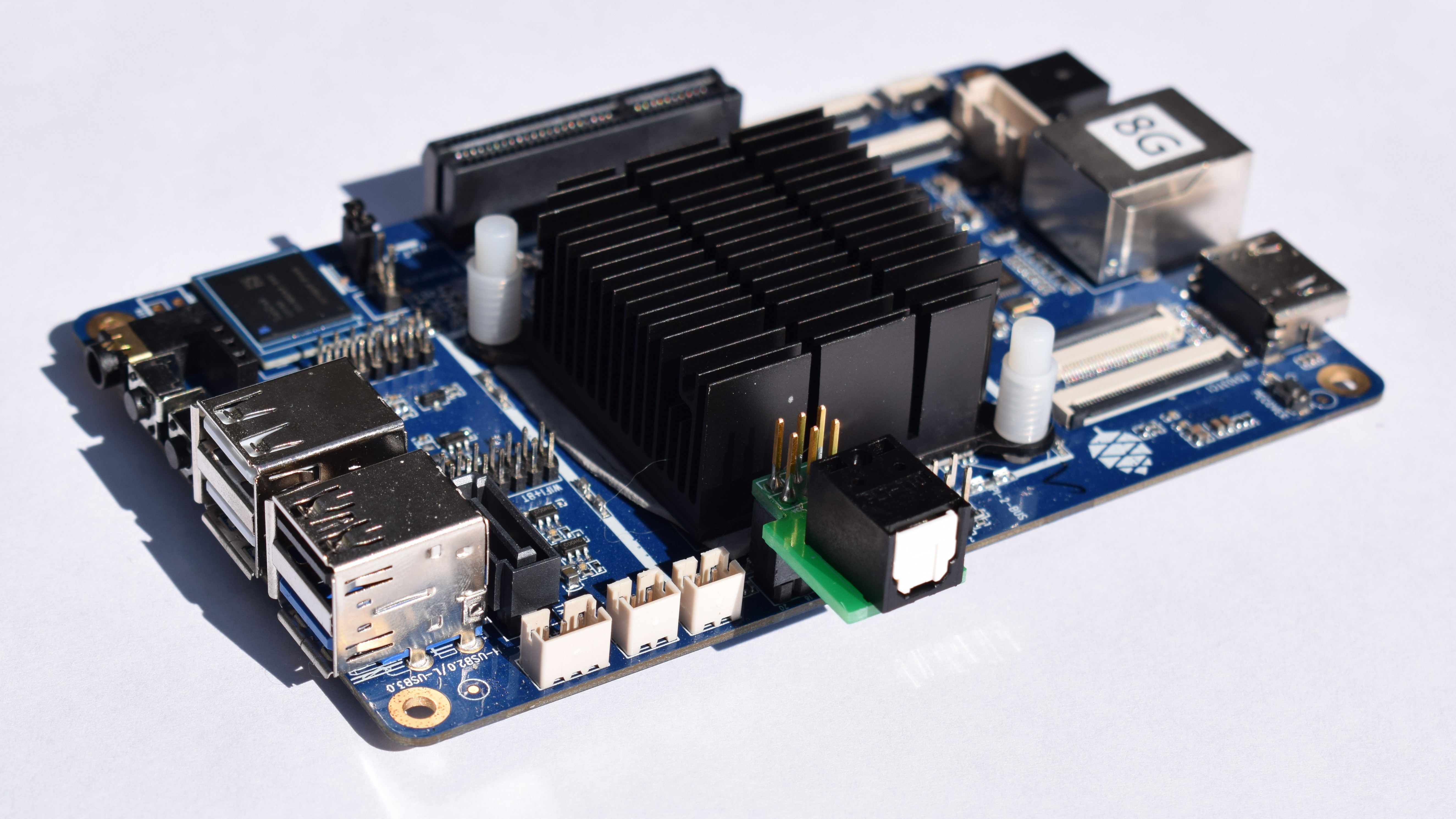 The board plugs straight into the GPIO pins, and allows for stacking whatever else on top of it using the long pin legs. Only the front row of 3 pins is actually used, the back row is not connected and merely used for mechanical stability.
I've produced a small batch of these adapter boards, and am selling them for USD 9.99 (excl. shipping + customs)
on Tindie
. Check it out if you're interested, or make your own from the design files.