Just what it says. Manjaro Phosh Beta 10 is excellent. Approaching daily driver levels. I've been messing with it all day (instead of doing my work). The only times that I've had any problems is when I got over-enthusiastic with "customization" and broke it a few times. Totally not the system's fault, and besides, it's fun going in with JumpDrive and fixing it. Always boots right up and is super stable as well. It's come a long way since I got my PinePhone back in January. 
My biggest complaint is that the selection of browsers leaves a lot to be desired. 
Firefox is very full-featured and works well, but it's a battery hog. Not viable for full-time use. It would be nice to have a fully functional lightweight browser for light browsing and only have to use Firefox for heavy duty stuff. 
Today, I tried the following:
Gnome browser (slow as ****, can't open links in new tab, dealbreaker)
Otter browser (same, UI is bad)
Falkon (Fast, works, but UI is awful)
Midori (Oh, so slow.)
Qutebrowser (Keyboard oriented, so forget that)
Luakit (wouldn't even start)
Probably a couple of others too that I don't remember.
Anywho, remembered from my time with Plasma using the Angelfish browser. Once I got it set up to my liking, it was really lightweight, fast, and easy to use. 
So, just to see if it could be done, I decided to install it on Phosh. And lo and behold, it worked. But, none of the buttons (forward, back, home, etc.) have labels on them.  Just squares at the bottom, except for the tabs button. I have to try to remember what the buttons do and sometimes I get it wrong. But, it's SO close to being 100% what I want.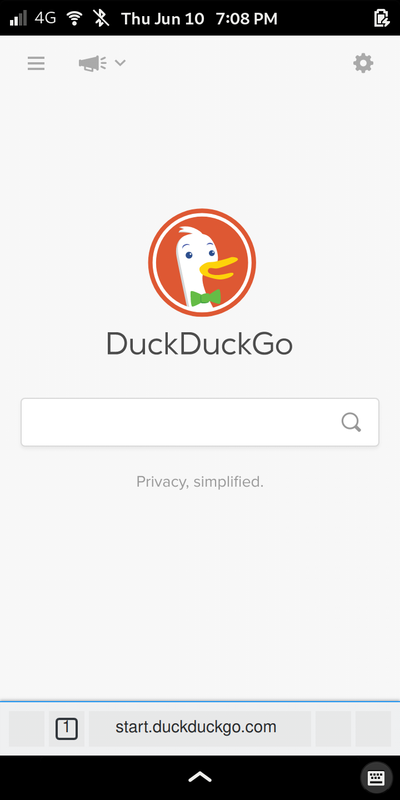 So, what do I install to get button labels on Angelfish?