Hi!
About a month ago we made a wooden case designed to house the Rock64 computer.
Now we have a new version in transparent acrylic material.(The blue color is the plastic protector.)
Both models are also suitable for hosting the Rock64 Audio Hat.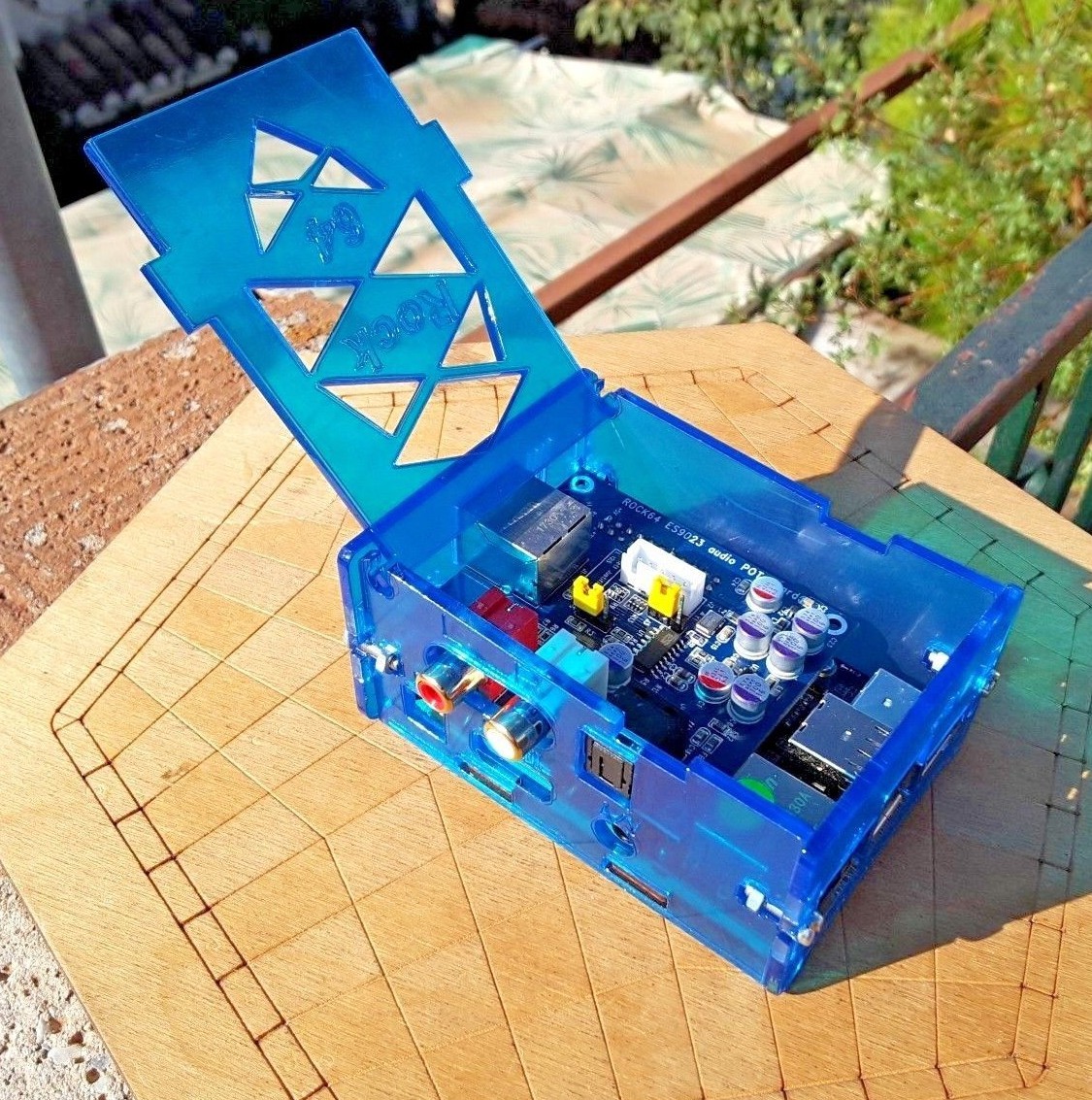 At the moment it is available for sale on eBay.
ebay site : Clear acrylic case for Rock64
I hope you like it.
Bye