In this tutorial I will document what components i desolderd, to fix the flaky USB3 Port on the Quartz64.
To fix the issues with USB3 you need to disconnect the sata connector, it is messing with the USB3 connection.
This will disable the sata connector and you will only be left with a USB3 Connector (a working one tho).
WARNING: THIS CAN BREAK YOUR DEVICE AND THAT WILL BE YOUR FAULT
Only proceed if you have advanced soldering skills, the components are very small.
You need: 
A hight power soldering iron (my Pinecil strugglet a faire bit)

A fine tip for the iron

Flux Paste

---
First locate the 4 resistors that connect the sata connector, i numberd them in this picture: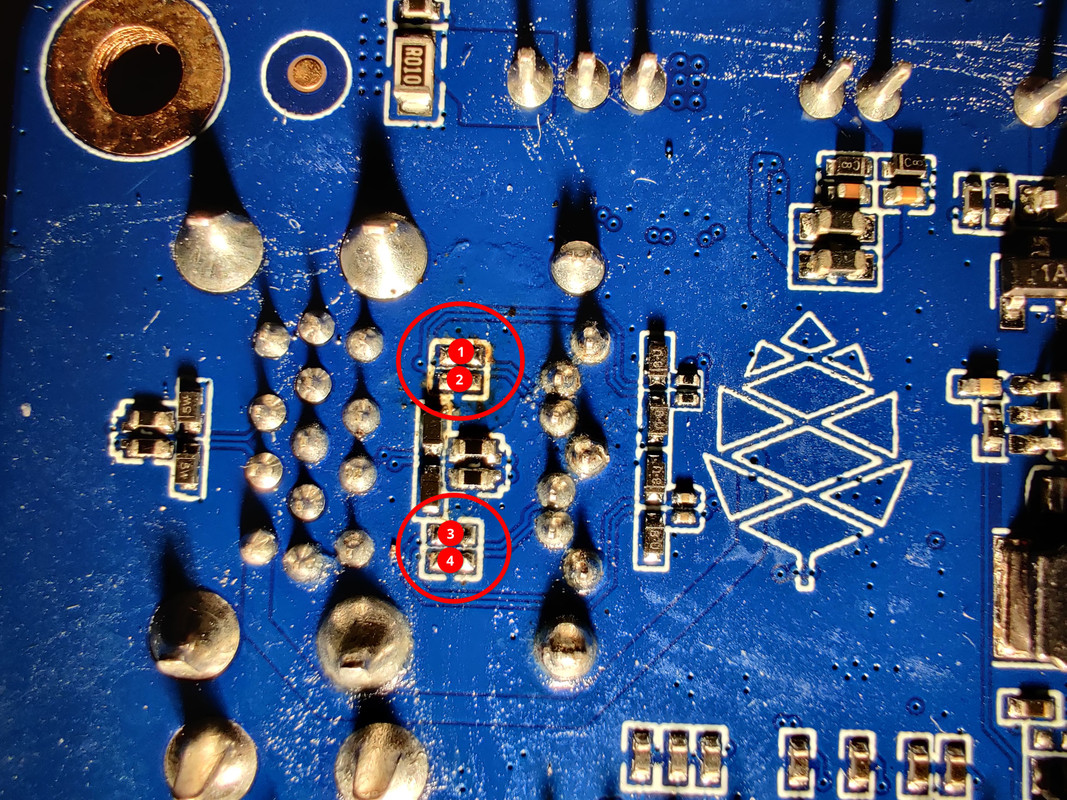 ---
I simply applied flux paste on to the resistors and pushed them of there pads with the hot soldering iron.
After that USB3 should just work fine.