03-08-2023, 08:33 AM
Hello all,
My Pinebook Pro said the other day it needed to go on powersupply, so I plugged the jack in. After some 10 minutes the sceen turned grey of the series I was watching (Homicide - life on the streets; highly recommended btw!). Sound lasted for a few more seconds and then everything went down.
On reboot it showed the Manjaro welcome screen asking for a login and then everything just went down again. The battery indicator is at 0%.
The led is actually indicating that there's some voltage coming in when I plug in the adapter that was delivered with the laptop, but apparentely it's not reaching the battery. The bottom of the laptop used to get really warm, but nothing is heating up when plugged in.
So I'm wondering if this is a common problem with a common solution.
Any help much appreciated!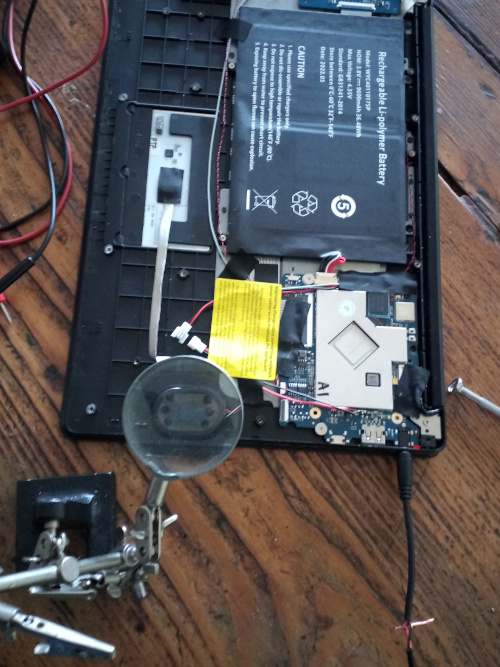 ---