Recently, a new version of Pinephone with a docking station appeared on the Internet. I am very happy that Pine64 is developing better and better, but ...
In 2011 (around) Motorola released its smartphone, which was interesting for many hackers - Motorola Atrix and for some time continued its idea of connecting the phone with a computer using the so-called Lapdock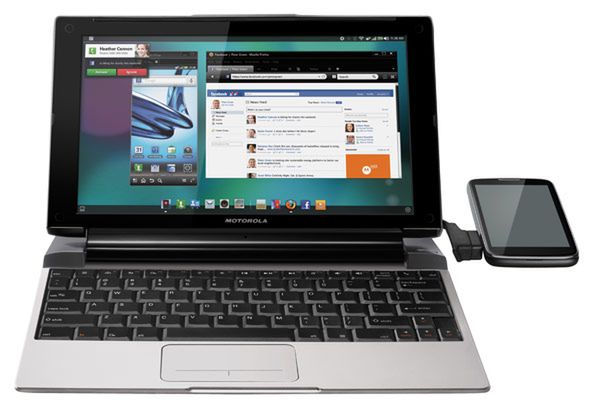 So, in short, the shell of a laptop to which the phone was connected, which became a laptop.
Maybe Pine64 team can think if they could make such a project for Pinephones? Normally people would use Pinephone and connect to it with all the data in one place. In case of hardware upgrade (e.g. new version of PinePhone) you can just buy a new PinePhone and keep the station.
Often such stations allow you to connect e.g. Raspberry Pi. If the product would be cheap (I don't want to say here how much it should cost, but in my opinion about 100 dollars - HP sells its own for about 700 dollars - I think they fell on their heads, cause you can buy 3 pinebook pro). And I think everybody would be happy.