04-23-2022, 08:41 AM (This post was last modified: 04-27-2022, 04:12 AM by CounterPillow.)
A short update because I completely forgot about this project until now, I did solder up some prototype boards and discovered that my choice of pin headers don't seem to stack with themselves quite right, so I'll have to pick a different part. I'll also be using 90° bent pins for the interrupt pins, as they wouldn't be very useful in a stacked configuration otherwise. I really do enjoy the screwless terminal though.
I haven't tried to fire it up yet, but I guess I can do that today.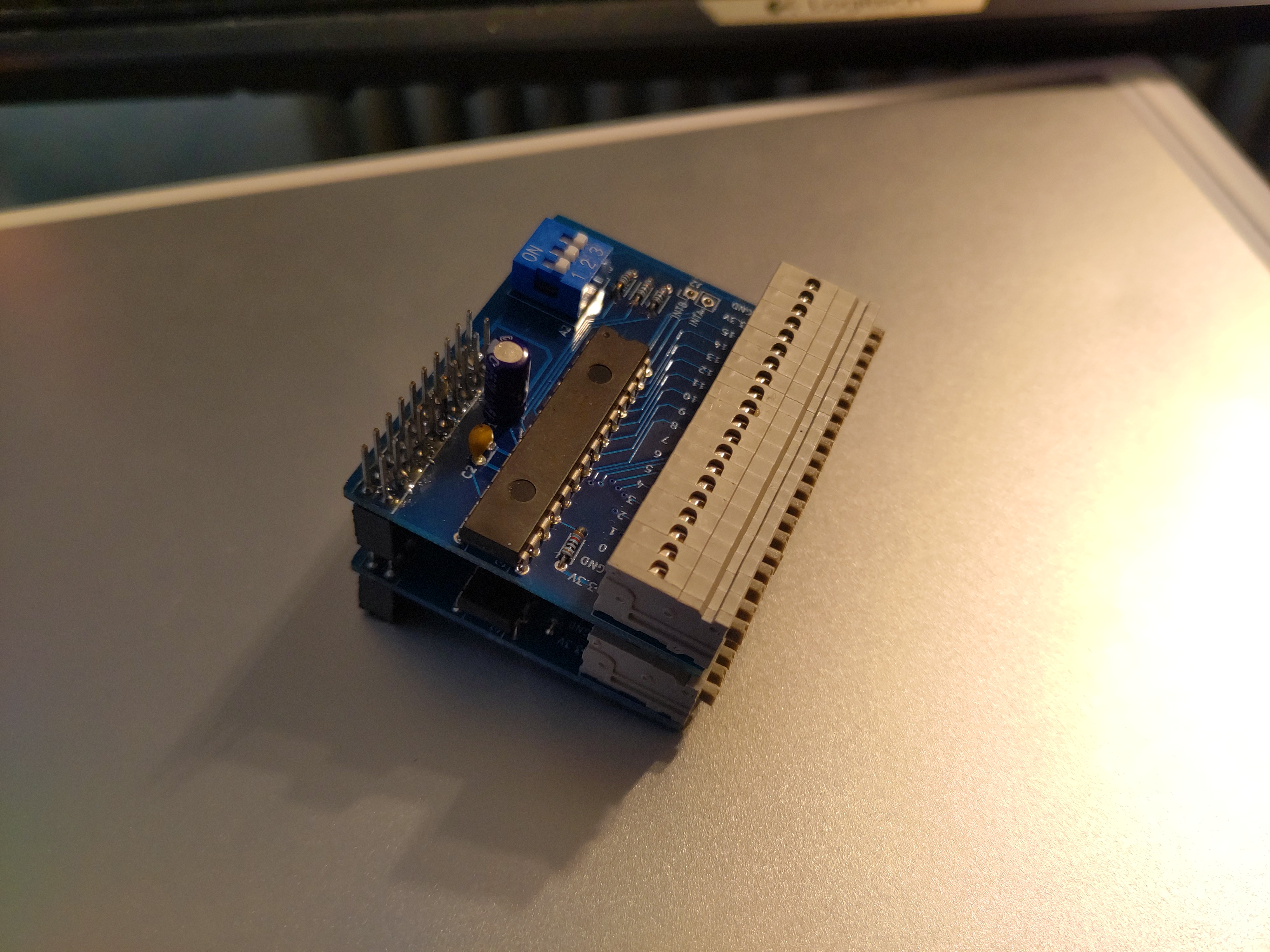 EDIT:
I got it to work but realised I routed the pins wrong, i.e. the silkscreened numbers were off. Time for a second revision, I guess!
EDIT2:
Second revision made and ordered.
EDIT3:
Second revision production completed, will arrive in a week.